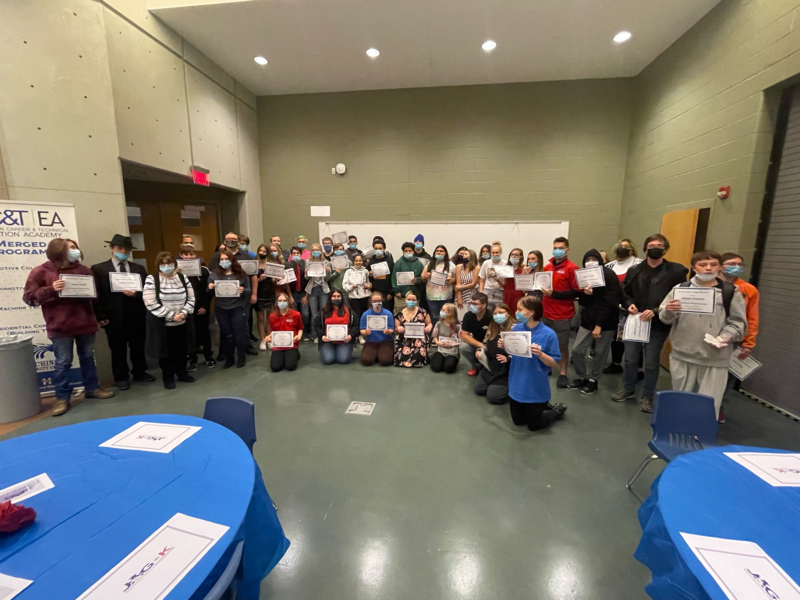 Hutchinson High School students in the Jobs for America's Graduates - Kansas Program were honored at a special ceremony today at Hutchinson Career and Technical Education Academy.
Hutchinson High School students enrolled in the Jobs for America's Graduates – Kansas (JAG-K) Program were honored on Tuesday, November 2, 2021 at a special Initiation and Installation ceremony to recognize their involvement in the program. At the ceremony, students shared their experiences and were recognized by staff with certificates. Students also took an oath stating their belief in their own ability to achieve their goals of post-secondary success.
According to the JAG-K website, "JAG-K is an in-school, elective class that is taught by a trained JAG-K Career Specialist. This Career Specialist provides individual and group instruction…in the classroom using competency-based JAG National Curriculum. The Career Specialist teaches JAG-k students employability skills, career and leadership development skills and helps with academic remediation. Additionally, JAG-K students complete at least 10 hours of community service each year."
"The students actually planned the ceremony. That's part of Project Based Learning, which is one of the pillars of JAG. It's all part of this model that has been successful for over 40 years in preparing these students for successful futures. We've had an outstanding program at Hutchinson High School," said Chuck Knapp, president and CEO of JAG-K.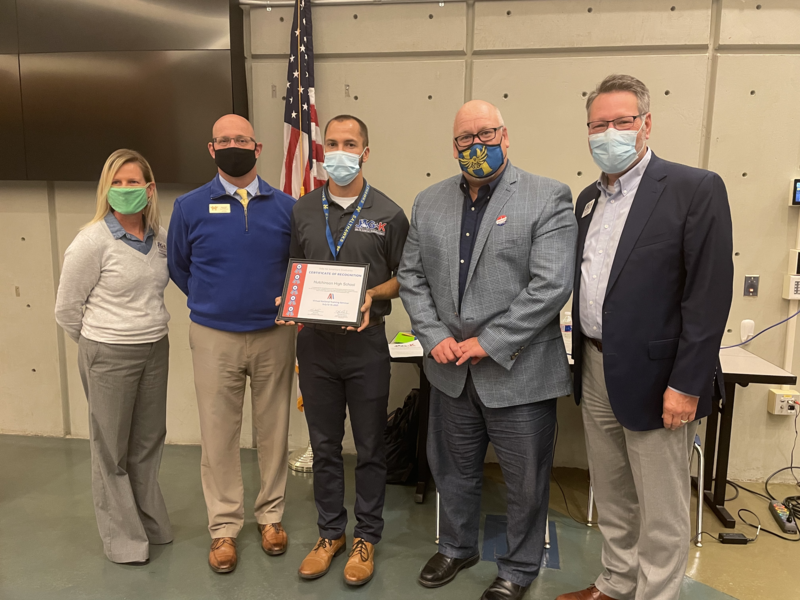 Marcus Moeder, JAG-K Career Specialist, and the overall JAG-K program at HHS were also honored with a special award for exceeding expectations for student success in the program. "When a JAG program meets or exceeds expectations in five different student post-secondary success criteria, they are eligible for a Five of Five Award. Fortunately, the state of Kansas has received the Five of Five award for the past seven years, and Hutchinson High School has received it five years in a row," Elizabeth Hamblin, regional manager for JAG-K.
"Being a part of JAG-K has taught me a lot of useful things that other classes don't teach, like how to answer questions at a job interview and how to look for job shadowing opportunities," said Rachel Dominguez, a junior at Hutchinson High School. Dominguez plans on studying clinical therapy, and says the training she learned from JAG-K has helped prepare her for the career field.