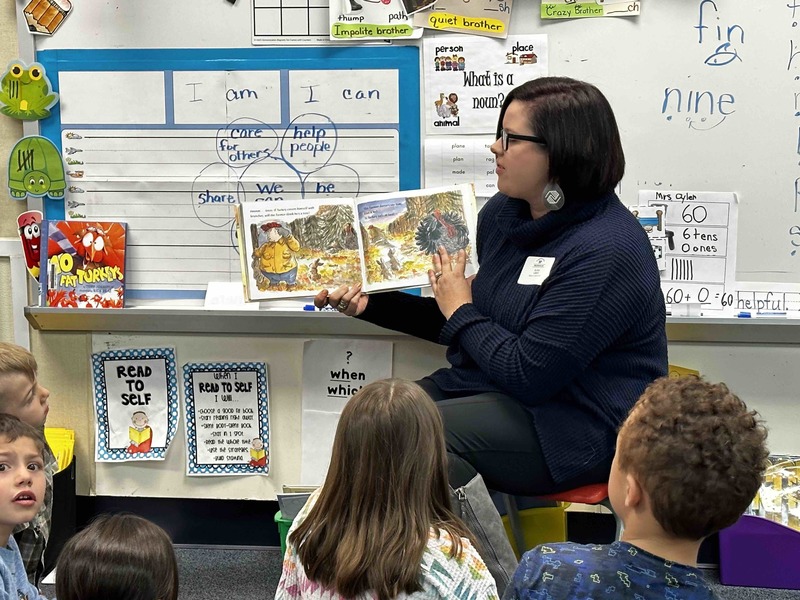 USD 308 Invites Community Members to Become Educators for a Day
HUTCHINSON, KS - Hutchinson Public Schools invited community leaders to get a behind-the-scenes look at 21st-century education at their second annual Educator for a Day event on Thursday, November 17, 2022.
Educator for a Day is an immersive event that goes beyond a typical school tour. Community leaders were paired with a USD 308 principal and engaged in classroom activities, met with staff, and shared their experiences with district leaders. The event was part of the week-long celebration of American Education Week, in partnership with the National Education Association (NEA). American Education Week takes place each year during the week prior to Thanksgiving.
According to NEA's website, "The program, originally developed by the Massachusetts Teachers Association, enhances understanding among educators and community leaders. In addition, it demonstrates to public officials and other decision-makers, the successes and challenges our educators face and underscores the need for adequate staffing, materials, and facilities for students."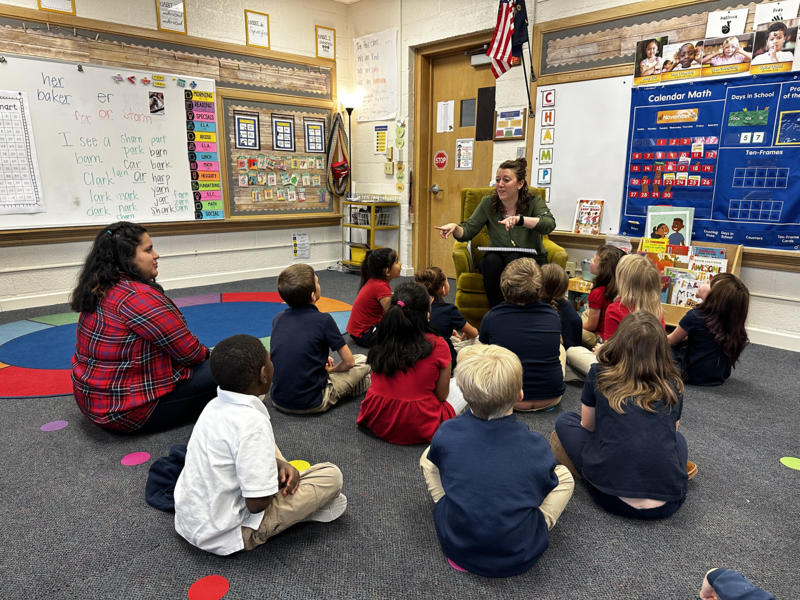 The 2022 Educator for a Day event took place on November 17, 2022, and hosted 18 area leaders from around Hutchinson and Reno County. The purpose of the experience was "the provide a unique opportunity to gain an understanding of the challenges and rewards of education, as well as highlight the innovative ways USD 308 is investing in their staff, students, and families. This year's participants included:
· Kendra Fesler – HutchRec
· Michelle Patton – Hutchinson Police Department
· Elicia Lance – Boys & Girls Club of Hutchinson
· Starla Wells – United Way of Reno County
· Tonya Culp – Reno County Health Department
· Sarah Blake – Hutchinson Community Foundation
· Randy Partington – Reno County Local Government
· Nicolas Atanasio – Cosmosphere
· Stefan Carlin - Cosmosphere
· Cheryl Thompson – USD 308 Board of Education
· Kail Denison – USD 308 Board of Education
· Melissa McElheny – Reno County Emergency Communications
· Nathan Towle – Hutchinson Public Library
· Ashleigh Harris – Credit Union of America
· Courtney Thompson – Keller Williams Hometown Partners
· David Foster – Hutchinson YMCA
· Darrin Regier – Hutchinson YMCA
· Shane DeWeese – Hutchinson YMCA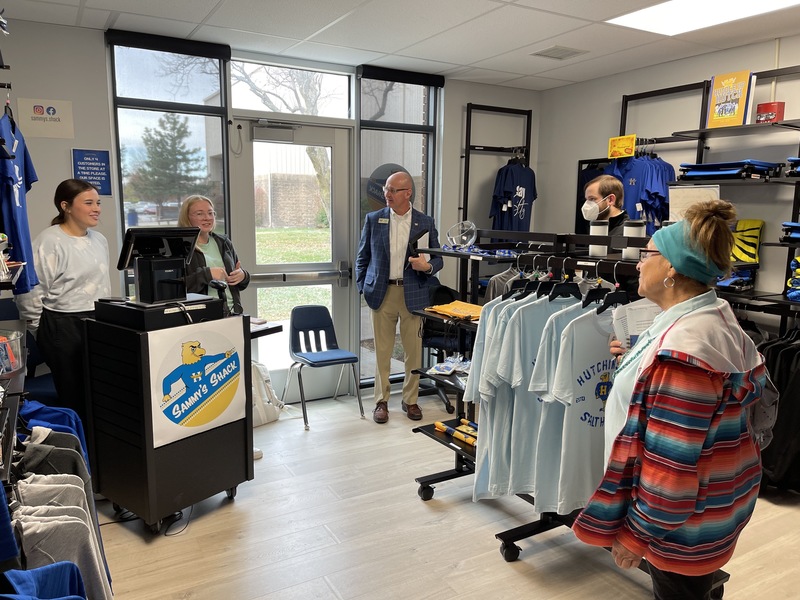 "Educator for a Day was an eye-opener for me, it really showed me how much we have grown since I was in elementary school. Teachers are more connected to their students and their needs. I was really surprised at how much the students were involved in leadership in their school. The school I visited took pride in giving the work back to the students to make them want to come to school everyday," said Kendra Fesler, who was paired with principal Lynette McLean at Wiley Elementary.
"I believe Educator for a Day was an excellent opportunity for community members to engage with teachers and students and to get a view of all the amazing things going on inside our schools. This event allowed us to deepen connections with community members and provided an opportunity for us to imagine new ways to show our students all the opportunities that exist in Hutchinson," said Nathan Henry, principal at Hutchinson Middle School - 8.