Boys Tennis, Soccer, and Track will be taking team pictures tomorrow. If you'd like to purchase individual or team pictures please remind your student to bring their order form.

The USD 308 Board meets in special session later today to talk about personnel matters. Meeting is at 5:30 p.m. in the Hutchinson Career and Technical Education Academy. #308pride

Come join us for Hutchinson High School Spring Sports Night on Tuesday, March 16, at 6:30 p.m. in the Salthawk Activity Center. Doors open at 6:15 and athletes will be fed for free. *Spring Team Introductions *Games, Drawings, Giveaways *Special Speakers Parent meetings immediately following.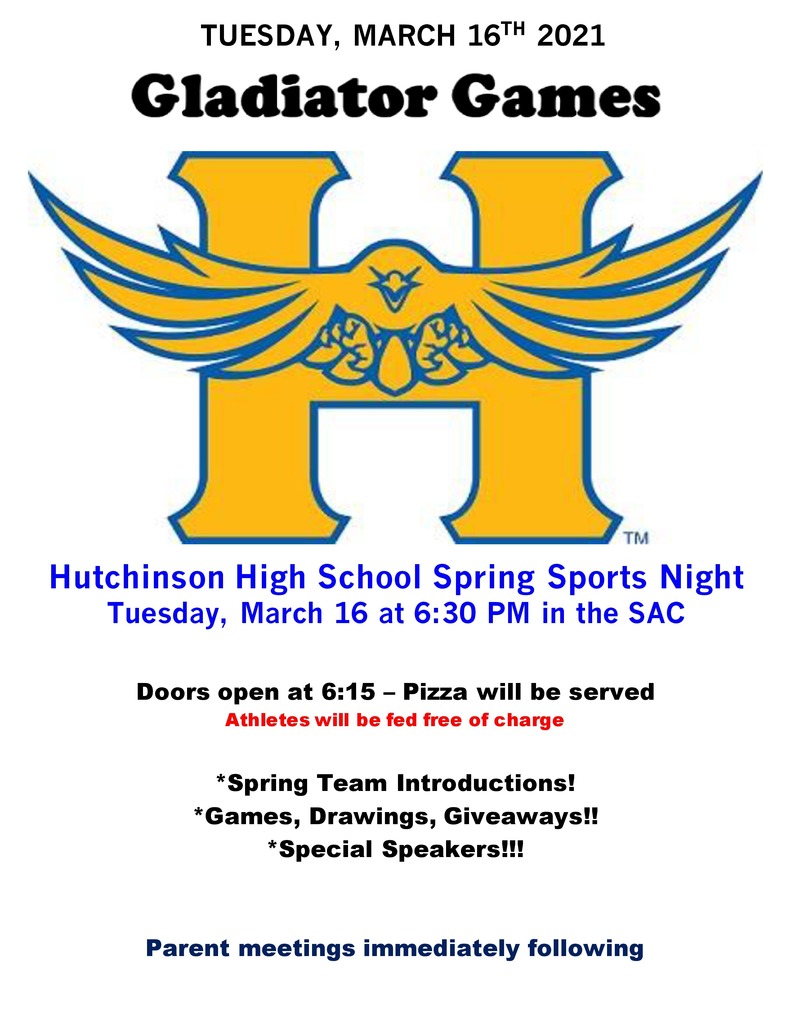 Hutchinson Magnet School at Allen and Faris Elementary School will have spring pictures on Friday (3-12-21). #308pride

HMS-7 will have dental checks on Thursday (3-11-21). #308pride
USD 308 Parent Enrollment Survey This survey will gather pre-enrollment numbers for our new virtual school as well as traditional schools in USD 308. For the 2021-2022 school year, students have two options for learning: in person or through our new virtual school. See below for more information about the virtual school. Hutchinson Virtual School (HVS) is a part of USD 308. HVS is open to K-12 students who reside in the state of Kansas. Local USD 308 teachers will provide support and instruction through daily online contact with students. In-person instruction sessions can be scheduled as needed. Adults wishing to complete their diploma are also encouraged to enroll. HVS will be open for enrollment soon and will follow the USD 308 calendar. Click on the link below to take the survey. It will ask you a variety of questions for each of your children. We know there will be families who move between now and August. This is just a preliminary indication of numbers and not the actual enrollment process. Thank you in advance for providing this valuable feedback. Please complete the survey by Monday, March 12th.
https://www.surveymonkey.com/r/CZN529P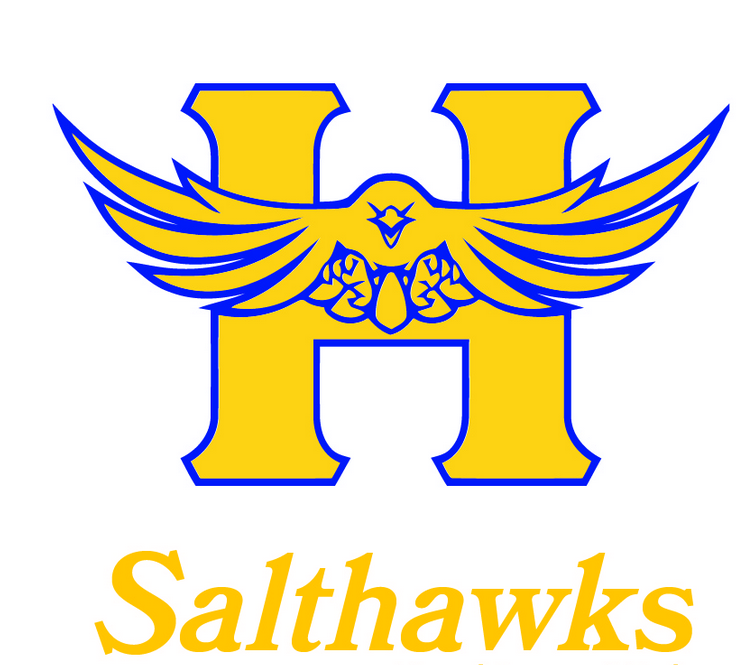 Students will not have regular classes at HMS-7 and HMS-8 on Wednesday (3-10-21) for the annual music contest. All other schools will be in regular session. #308pride

Remember juniors who have signed up for the ACT test will be the only students at HHS on Tuesday (3-9-21). ACT test takers should report at 7:45 a.m. All other schools are on regular schedules Tuesday. #308pride

The City of Hutchinson has informed us that Severance Street from East 12th Avenue to East 13th Avenue will be closed to all traffic through Friday (March 12). The water main and Severance Street are being repaired. This will change the traffic flow around Hutchinson High School. You will need to enter or exit either through the Arena Lot off of 11th Avenue or through the north end of Severance Street and 13th Avenue.


The HHS boys' basketball team takes on Haysville-Campus at 6 p.m. Monday at Campus High School. Gates will open at 5 p.m. Because of pandemic regulations, ticket allotment will be distributed to those participating in the game, and only those with a wristband will be allowed to purchase a ticket. All spectators will be required to wear masks/face coverings at all times. Social distancing is expected to be followed by all spectators. Go Salthawks!

The HHS Salthawk boys' basketball team is the Dodge City sub-state champion, defeating host Dodge City 67-43 Friday. The Salthawks will travel to Haysville-Campus for a 6 p.m. Class 6A state quarterfinal game Monday. The Colts won their sub-state Friday over AVCTL foe Derby. Because of the pandemic, the quarterfinals games are played at the site of the team with the best record. Boys quarterfinals winners will play Thursday at Wichita State's Koch Arena.

USD 308 Families and Staff, More good news. Our community positive test rate dropped again last week to 7.0 percent from 9.1 percent. Our active Covid-19 cases have dropped to 69 in Reno County. Keep up the good work. Masks, clean hands and social distancing make a major difference. If you have access to a vaccination, we would encourage you to consider taking it. The joint effort of the Reno County Health Department, the Medicine Shoppe and local schools vaccinated about 800 faculty and staff of all public and private schools in Reno County on Sunday. School staff members who were unable to receive this vaccine should contact the Reno County Health Department, Hutchinson Clinic, Prairie Star Health Center, Dillon's pharmacies or The Medicine Shoppe for a vaccine. To learn about the current vaccines available or to find out information regarding the phase of vaccinations we are in and how to sign up, visit the Reno County web page
https://www.renogov.org/741/COVID-19
Thanks for helping keep us all healthier.

Nominations are open for the Hutchinson USD 308 Classified Employee of the Year. Nominations will be taken until March 12. The award is open to all classified employees in the Hutchinson Public School District who have been employed in the district a minimum of three years at the beginning of the 2020-21 school year. An individual may be nominated who works full-time or part-time in any classified position for the district. Guidelines for nominations and a link to the nomination form are available at
https://www.usd308.com/page/ceoy
. #308pride

Hutchinson High School will offer the ACT test to all juniors who applied for it on Tuesday, March 9. All Kansas high school juniors were eligible to sign up for the ACT test. The ACT test gauges a student's readiness for success in the first year of college. The test provides standardized data on student achievement and readiness. At HHS, 246 juniors signed up for the test. Juniors taking the test should arrive at 7:45 a.m. Tuesday. The test will take three hours and three minutes. Test subjects will be English, math, reading and science. Because of the resources needed for the test, no other HHS students will be in class on Tuesday. All other schools will be on regular schedule on Tuesday.


Our Wiley Student Design Team was asked by the Kansas Shrine Bowl Committee to create the flyer that will promote the Shrine Bowl this summer. The Shrine Bowl will take place in Hutchinson on June 26th. Here is our design team learning what the Shrine Bowl is all about! #308pride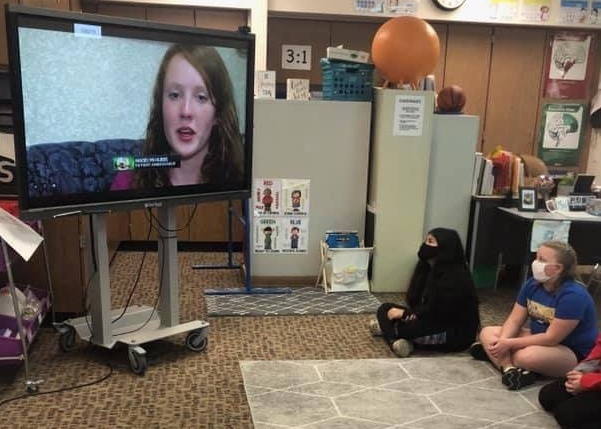 HHS girls' basketball is at Dodge City at 6 tonight for a sub-state semi-final game. HHS boys' basketball will be at Dodge for a sub-state final at 6 p.m. Friday after winning Tuesday night at Garden City. #308pride

We will have classes in Hutchinson USD 308 on Wednesday, Feb. 17, for all students. Unless you are a full remote student, classes will begin at regular times. For K-6th grade students, bring your charged electronic device, its charger and cabling with you. #308pride

While we are operating remotely today and Tuesday, we also know there is the chance our electrical providers may do rolling power outages to conserve energy. Evergy has announced it may cut electrical power for anywhere from 30 to 60 minutes to bring electrical demand in the region in line with supply. This is what is known as a rolling blackout. If that happens, students and staff may not be able to access the internet for classes during the school day. Should that occur, students will not be counted tardy or absent during that period of time.

Noon Monday Update The Hutchinson Middle School boys' basketball games at Goddard Eisenhower are off for today. The games have been canceled. Tuesday's HHS basketball home games against Maize have been postponed until Feb. 25. The pre-K walk-in enrollment clinic at Avenue A for Tuesday will not go on, but you still can fill out pre-enrollment information online by clicking on
https://forms.gle/TYajykR3FgfitvJG9
, come in person to one of our walk-in application clinics or call 620-615-4950 to schedule an appointment. Additionally, Lincoln Elementary School's picture day for Tuesday has been postponed.