Dont forget! Join Hutchinson High School for a special fundraiser for Coach Evans and show the entire Evans family your support in their time of need! 💛💙Grab dinner at Gambino's (310 S Main St. South Hutchinson, KS 67505) on Thursday, July 22 from 4:00 p.m. to close! 🍕A portion of all sales will go directly to the Evans family. #EvansStrong #SalthawkPride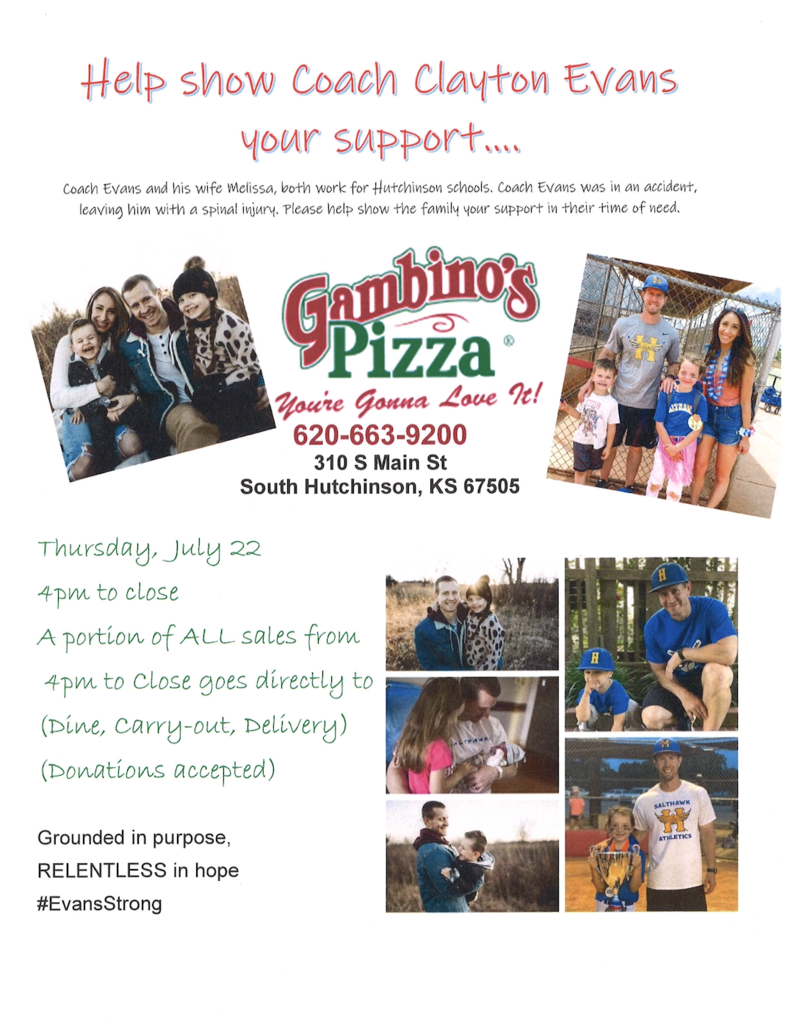 Join Hutchinson High School for a special fundraiser for Coach Evans and show the entire Evans family your support in their time of need! 💛💙Grab dinner at Gambino's (310 S Main St. South Hutchinson, KS 67505) on Thursday, July 22 from 4:00 p.m. to close! 🍕A portion of all sales will go directly to the Evans family. #EvansStrong #SalthawkPride

Happy 4th of July from USD 308! 🇺🇸 Have a safe and happy celebration! As a reminder, all district buildings will be closed Monday, July 5, 2021 in observance of the 4th of July holiday.

In observance of the 4th of July holiday, all Summer meal locations will be closed on Monday, July 5, 2021. 🎆🇺🇸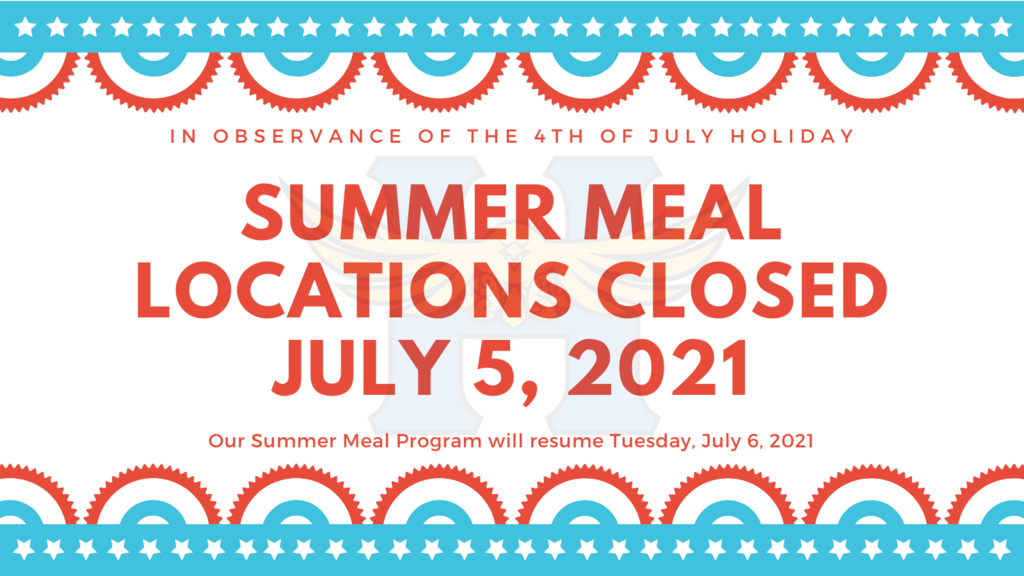 USD 308 will be hosting a special Board of Education Meeting tonight, Monday, June 7, 2021 at 6:00 p.m., to allow RPS to give a presentation on their work with the district. Join in-person at HCTEA or on Facebook Live! #SalthawkStrong

Do you have a child enrolled for Salthawk Summer Adventure Camp? ☀️Find everything you need in one place by visiting our Summer Activities webpage on
www.usd308.com
! #SalthawkSummer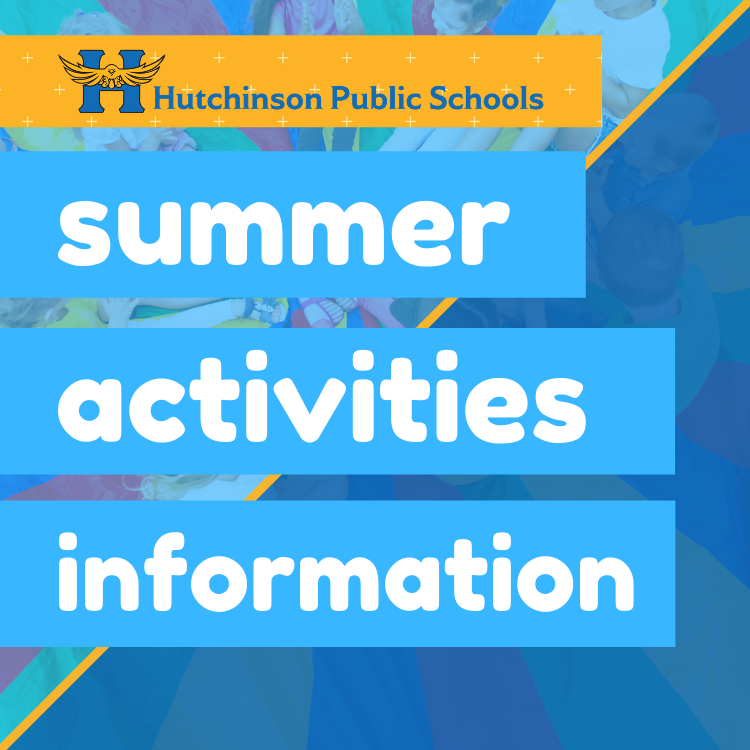 HHS girls' swimming is at the AVCTL meet today at Salina South at 9 a.m. #308pride

Does your student thrive through online learning? Check out Hutchinson Virtual School! This online school provides a virtual education format assisted by licensed USD 308 teachers. Visit
http://bit.ly/hutchvirtual
to get started! #VirtualSchool

HMS sports for Monday: Track at a participation meet in Haysville at 3:30 and soccer at Haysville West at 4. #308pride

HHS sports on Friday: JV Soccer at the Wichita NW tournament (continues on Saturday). Track & field at Buhler at 3:30. Baseball and softball hosts Maize South in doubleheaders (both varsity and JV) at. #308pride

HMS Sports for Thursday: Track & field hosts quad on Don Michael at 3:30 p.m. Soccer hosts Rose Hill at 4 on the Salthawk Sports Complex pitch. #308pride

Final update on HHS sports. JV tennis at Lindsborg has been postponed. The make up date will be April 22. Baseball/softball also have been postponed. Track meet at Great Bend was canceled today. #308pride The only activity still on for today is swimming at Haysville.

HHS baseball and softball play at Ark City today in double headers. Games begin at 4 p.m. These games had been scheduled for Friday but were moved forward to avoid a potential rainout. There will be no JV baseball games today. #308pride

Due to the current withdrawal of the Johnson and Johnson COVID-19 vaccine, the vaccination clinics in district schools over the next two weeks will not include shots for adults. Regular school vaccines will continue at the clinics, however. The district has spring shot clinics set up at each elementary school for sixth graders who will need updated vaccines for seventh grade. Those clinics began last week. Anyone wanting to sign up for a COVID-19 vaccine still can do so by contacting their physician, calling the Medicine Shoppe or by signing up on the Reno County Health Department's website at
https://www.renogov.org/773/COVID-19-Vaccinations
. Remaining vaccine clinics for district sixth graders will be: • Tuesday, April 13 at Faris from 1:30 to 4 p.m. • Wednesday, April 14 at Lincoln from 1:30 to 4 p.m. • Friday, April 16 at McCandless from 1:30 to 4 p.m. • Tuesday, April 20 at Morgan from 1:30 to 4 p.m. • Wednesday, April 21 at Ave A from 2:30 to 3:45 p.m. • Friday, April 23, at Wiley from 1:30 to 4 p.m.

There are still spots available for summer learning at the high school! Students can recover credits from classes they have not passed or work to sharpen skills. Time & Dates: Session 1: June 7-24 Session 2: July 6-22 8:00 - 11:00am & 11:30am - 2:30pm Monday - Thursday Breakfast and lunch will be provided for free. Students are required to be in person for the sessions. Due to the condensed schedule students cannot miss more than two class days. Students can attend as little as 1 session or as many as 4. If you have any questions or want to enroll your student please contact Mr. Sawyer using the info below. Thank you, Kyle Sawyer Assistant Principal Hutchinson High School Phone: (620) 615-4116 Email:
Sawyer.Kyle@USD308.com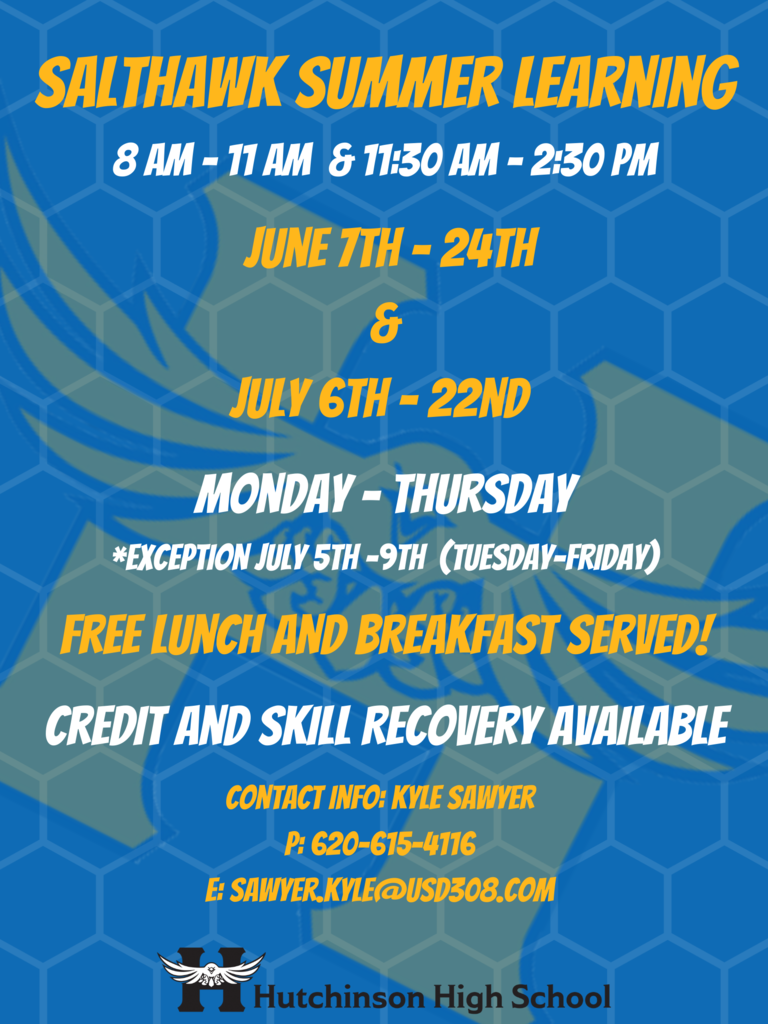 Today: HHS varsity boys' golf is at McPherson's Turkey Creek Golf Course at 2 p.m. while JV golf is at Salina Municipal at 3. Varsity boys' tennis is at South Barber High School in Kiowa at 3 while JV tennis is at Ellsworth at 3. C-Team baseball hosts Andover in double headers at 4. Girls' soccer hosts Valley Center at 5 on the Salthawk Sports Complex pitch. #308pride

HHS track is at Junction City today at 3:30. Varsity/JV softball hosts Goddard Eisenhower at 4 at Fun Valley. Varsity baseball hosts Eisenhower at 4 at Hobart-Detter while JV host Eisenhower at 4 at Rice Park. #308pride

No school Friday for the spring holiday. #308pride

HMS boy's tennis is in a double-dual today at Salina's Oakdale Park at 12:30 p.m. Soccer, meanwhile, travels to Prairie Hills for a game at 4 p.m. #308pride

Wiley group pictures are on Thursday. #308pride